Play games and activities
Your neighbors are out of town and want to pay you to take care of their greenhouse. Solve the clues to prove you have the knowledge to keep their plants healthy and make a few bucks!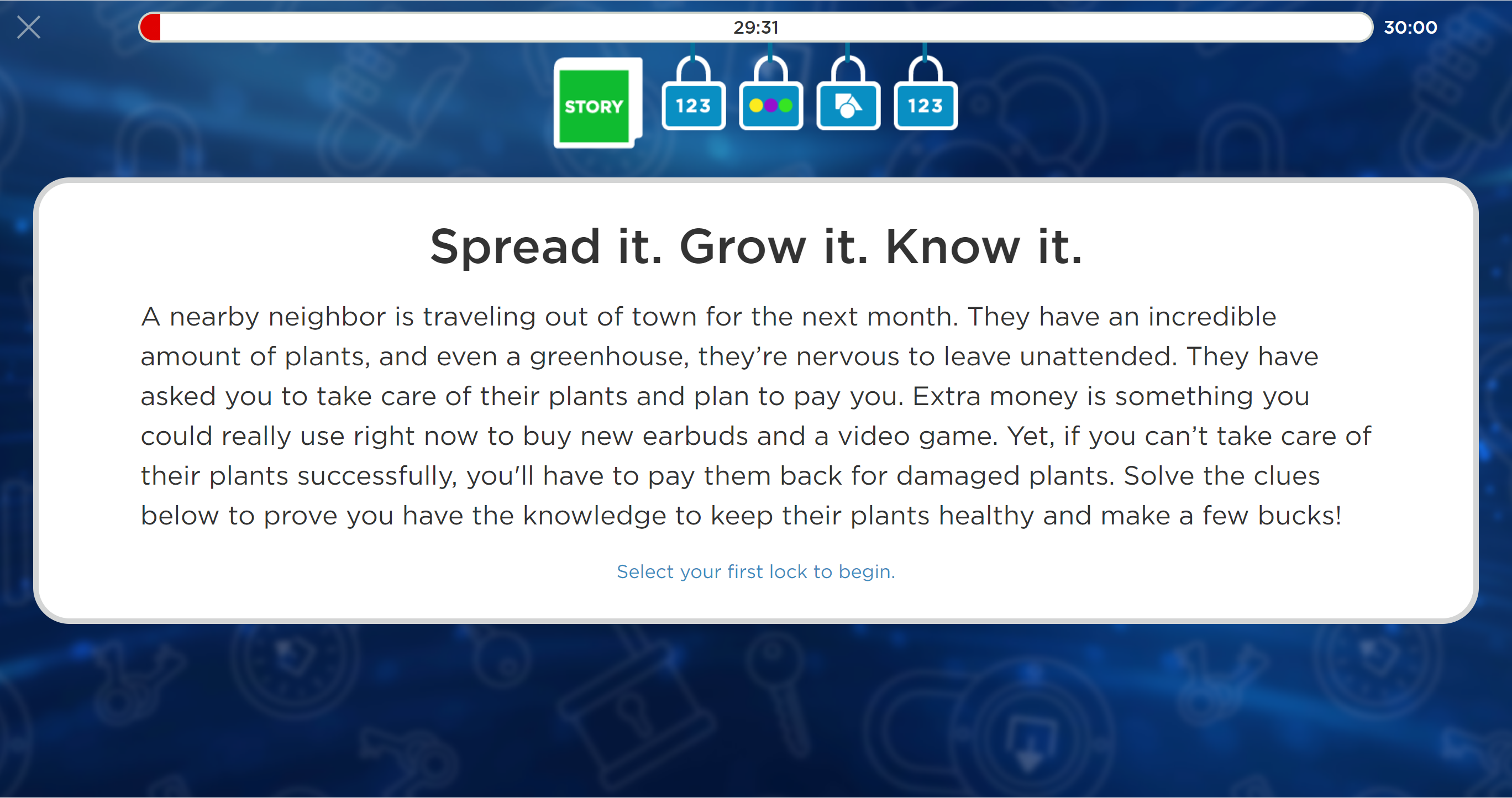 Your teacher is talking about nitrogen and it catches your interest. Who knew soil and plants could produce something used during surgeries, but more importantly could make a new car go faster? Solve the clues to learn more!
Explore topics in soil science