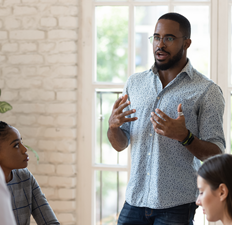 Nutrients for Life Industry Ambassador Program
As a passionate member of the agriculture and fertilizer industry, thank you for your interest in becoming a spokesperson for the Nutrients for Life Foundation in your hometown. The goal is to provide you with lessons from our Smithsonian-approved curriculum and equip you to share the importance of soil science and your company with the public.
SIGN UP TO BE AN AMBASSADOR
Lesson Plans
We have an important story to tell about the value of fertilizers in maintaining a sustainable, healthy food supply. These lessons will equip you to use basic items (like apples and Styrofoam cups) to share the story in an engaging and impactful way.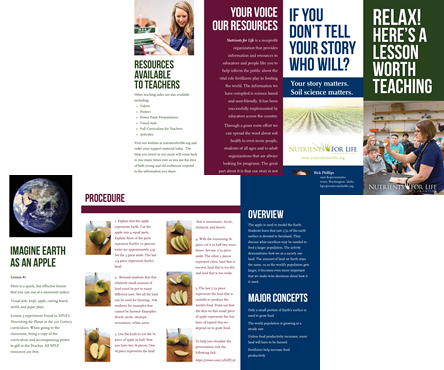 Brochure for Ag Retailers
Spreading the word about the importance of fertilizers is a team effort. These brochures call the public to action and provide a quick overview of the materials available on this site.
ORDER BROCHURES & POSTER